No matter which door you choose, 

we are here to help you


THE PERSONAL SIDE OF REAL ESTATE
California is a great state to own real estate - buyers flock from all over the world to live in this Sunshine State!  Buying or selling a home, not to mention moving residences, is one of the biggest challenges in most people's lives.  Yet, it's an important milestone that yields personal growth and openness to life's next adventures.
To me, real estate is more than just a business.  Through serving my clients, I have met and connected with people and organizations from many walks of life.  Experiencing the richness of the diversity of life is very fulfilling. There is never a dull moment, because every transaction is unique, and learning is a constant factor in the process.  Not only do I enjoy serving my clients, but I also contribute to creating "mini-economies".
Do you know that we are actually creating a "mini-economy" when you buy or sell your home?  You are actually supporting home repair contractors, electricians, plumbers, inspectors, engineers, stagers, interior decorators, etc.  Don't forget the lenders, lawyers, escrow people, accountants, and estate planners.  Even the flower vendor, roaming randomly at a busy street, may call it a day because I bought all her flowers for an Open House!  As your Realtor®, I get to "play" with and orchestrate all manner of "players", each of whom contributes to the process of completing a successful transaction and ultimately serving your goal.
The real estate arena is my portal for serving you, as I provide a steady focus on your goal while navigating potential pitfalls as well as opportunities of this industry. Dreams, wealth building, and having fun – it's all a matter of perspective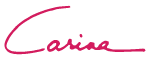 BUSINESS PHILOSOPHY
Trust and honesty foremost
Focus on client's needs and goals – it's all about you!
Excellence in marketing, contract negotiation, organization
Concierge Service for total client support
Quality networking for positive, collaborative, & solid relationships
Providing clarity amidst complexity
Connecting to and supporting our communities by providing our "Global Pledge of Service" - for every closed transaction, we will donate (in your name) to a charity of your choice