About Carina
"If Light Is In Your Heart, You Will Find Your Way Home." —Rumi
Carina is as an expert negotiator and strategic thinker, who has served real estate clients since 2005. Behind her success in real estate, she also has:
Hundreds of successfully closed transactions; both listing and buying
20 years of corporate experience
Solid project management skills as a PMP
Provided concierge service to an international clientele
Carina has top-level marketing expertise and has successfully completed hundreds of transactions in California and Virginia. Her exceptional credentials give her the ability to serve clients in many unique ways.
From the time you meet with Carina and share your goals, she begins strategizing the next moves to help you streamline the process: financing options, scheduling, unfiltered market information, transition planning, and much more. With a twinkle in her eye, Carina says, "Every home in CA sells at a good price because everybody wants a piece of real estate, especially in LA and Orange counties. The marketing part is easy but can be tricky. Once under contract, it is like a chess game, and the fun begins."
"For buyers, it's important to know how to navigate this particular market. Right now, when inventory is short, getting your offer selected among multiple ones requires creative approaches and building a good relationship."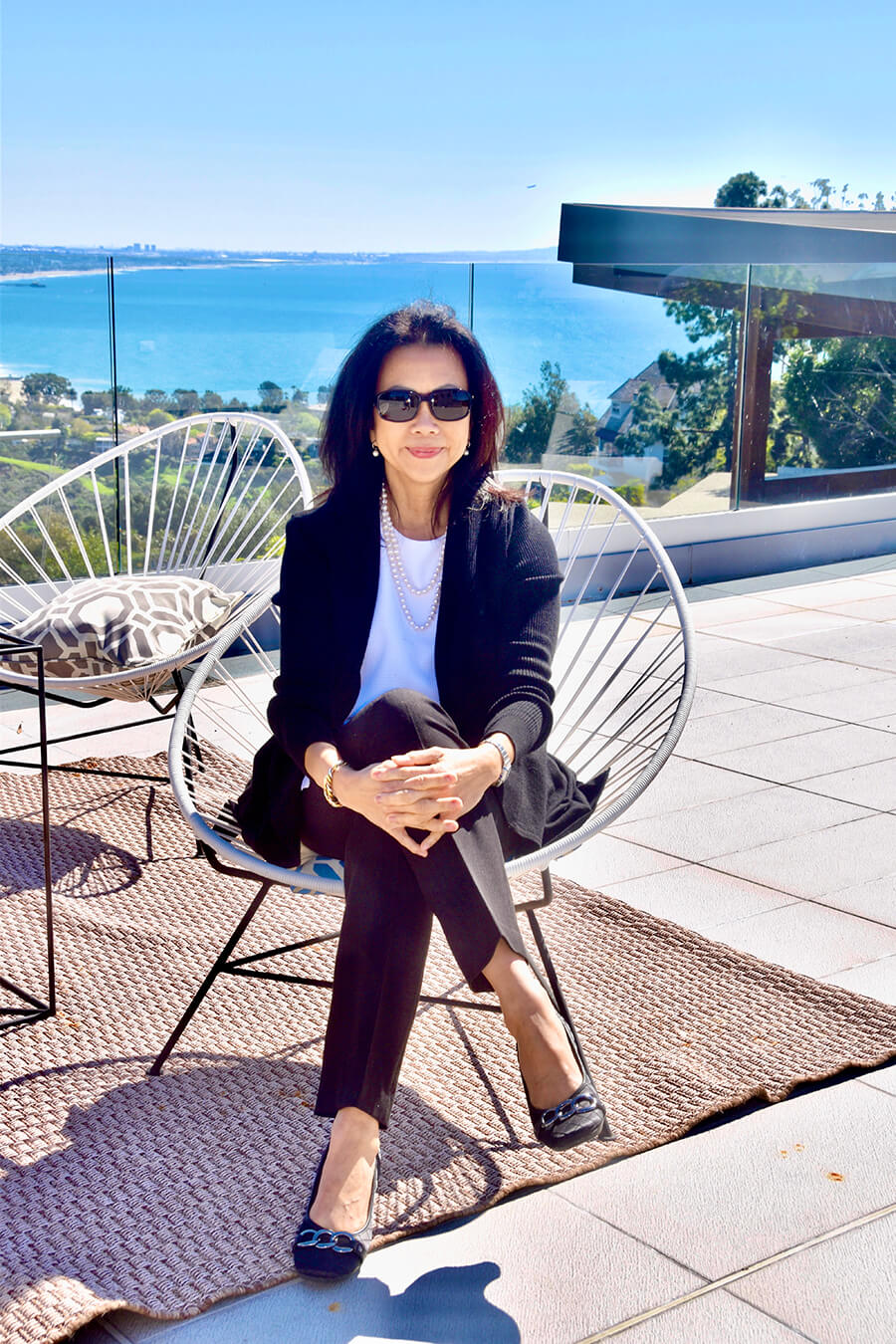 An international traveler since her youth, Carina naturally leaned towards expanding her service by acquiring her designation as an International Property Specialist (CIPS®) from the United States National Association of Realtors, so she could fully serve her international clients. Her understanding of various cultures, coupled with her education and experience in the real estate business, have been core to her success.
Carina is also a mindfulness and meditation practitioner for 25 years and practices Reiki on her plants and pet cat, Sita. She has a daughter, Zoe, a "faithful millennial with a spiritual twist" and a loving life-partner, Craig, who is a well-known public speaker and transformational coach.
Clients appreciate Carina's ability to balance the energies of multiple parties, oftentimes with conflicting interests, during stressful situations. When asked what's next in her life, Carina smiles and says, "Life to me is meaningless without service. Service to me could be as subtle as being a calm, steady, knowledgeable and positive advocate for my clients amidst oftentimes stressful choices they have to make. Daily, I set an intention of how I can be a blessing to someone or a group in their real estate and investment goals. As Winston Churchill said, "we make a living by what we get, but we make a life by what we give." I look forward to exploring how I can serve you.
Your Lifetime Realtor,